MDreferralPRO's Ashleigh McKenzie and Mercedes Hanabergh, Business Development Director of Envision Physician Services, keep each other accountable as they hike in Arizona.
Experts and common sense tell us that an "accountability partner" can often make all the difference.


Some folks are all about their annual resolutions: "I'm going to improve this year, and I mean it!" while other folks seem to say, "What's the point, why bother? I know I'll just quit after a while." No matter which group you find yourself in, you know you need to move forward and do better in some areas. Experts and common sense tell us that an "accountability partner" can often make all the difference. Having someone to coach, push or participate alongside us significantly increases the odds of success. Nowadays, technology often takes on that role; consider all the fitness apps, calorie counters, and more. So, what if you want to change habits in the office? What's critical is the expectations are on you to step up your game because your practice needs improved results. Would you look for every edge possible and find an accountability partner?

We have the solution for you or your entire team. We can help you focus your resources more efficiently and improve your results. And we can share those results so everyone on your team knows the mission is accomplished. We would love to be your accountability partner.

---
---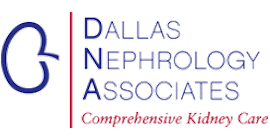 Brightview
is patient-focused, evidenced-based, chemical dependency treatment health system throughout the Cincinnati, Ohio area. Their mission is to provide those who suffer under the burden of chemical dependency the chance to recover in a place where they are welcomed, encouraged, and respected. Through the use of the latest medical treatments and in conjunction with psychological and social services, they provide the necessary support to help people achieve their mental and physical goals. For over 45 years,
Dallas Nephrology Associates
has been caring for patients with kidney disease, hypertension, transplants and complicated electrolyte disorders. With a staff of over 75 specialized physicians, they are committed to delivering personalized, state-of-the-art care in a comfortable and convenient setting for their patients. DNA believes in empowering patients through education so they can be a vital member of their our healthcare team.
---
---
Exporting Lists in MDreferralPRO-Users can create lists within MDreferralPRO's Advanced Analytics and Geo-Targeting. Lists have an array of functions such as exporting to Excel, using as a "Visit List" and reviewing the analytics of that custom list. Go to the General Information and User Guide section of the MDreferralPRO Support center to read more and access 'how to' articles for creating and exporting lists.
How to View a Target Market-To view target markets, access Geo-Targeting and open the drop-down menu from the Selected Target Area option to make a selection. Additionally, users can create and edit markets by accessing the Manage Target Areas within the the Administration Navigation Menu. Read the entire article "How to View a Target Market" within the MDreferralPRO Support center.