If client relationships are so important, why are they so often neglected?


An uplifting interaction happened a few days ago with a longtime MDreferralPRO user and a potential client. I've been in talks for weeks with this potential client hammering out all the final details...contract terms, data acquisition, references and so forth. What I was so pleased to hear was that one of our references described the staff of MDreferralPRO as 'like family'. She talked about the quality of our service but most importantly talked about the relationship she had with our people. She told this prospect...'they know me and I know them'. To us, that is more than customer service or "just a sale," it's a relationship.

So, if client relationships are so important, why are they so often neglected? Often, we will have a client contact us because they are frantically trying to figure out why a physician suddenly stopped referring. After investigating, we most often find that MDreferralPRO analytics had them at the top of the trending down list and yet there would be no record in our system of contact with the referral source. In other words, the relationship wasn't cultivated. The warning signs were there but ignored.

We all know that staying in touch is key to produce a committed relationship. There may be info to share or concerns that need to be addressed, and having a healthy relationship makes everything much easier to navigate. Those relationships make your practice more enjoyable and financially secure. Even if you or your practice has hundreds of relationships to manage, using MDreferralPRO makes sure that you never neglect any of your relationships.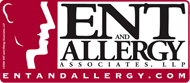 We are continuing to grow in the Northeast and are excited to have ENT and Allergy Associates as a new client. ENT and Allergy Associates has over 180 physicians and 80 licensed audiologists practicing in more than 40 office locations throughout New York and New Jersey. ENT and Allergy Associates Management and Marketing teams have been recognized numerous times with awards and accolades including
Health Leaders Media 2011 Top Leadership Team in Healthcare
,
Top Doctor Awards
,
ACS recognition award
,
AHAA Audiologist awards
,
The Westchester County Association Big W Awards
and the
Healthcare Report Healthcare Advertising Awards
. To learn more, visit their website by
clicking here
.
2017 Medical Referral Growth Summit
MDreferralPRO is excited to welcome the medical community and physician liaisons to beautiful Fairhope, Alabama October 18-20, 2017 for an event like none before. This professional gathering is designed to provide both educational and network opportunities for specialty medical practitioners, their facility managers, and practice liaisons. Whether you're looking to streamline your existing business or grow into your own specialty practice, this inaugural Summit is an event you will not want to miss. Learn More and Register at:
MDreferralPRO.com/summit.
Why you should attend...
-A minimal expense to invest in your team's critical role as the "face of the organization" to your referring practices plus provide a fresh vision, techniques and re-energization for your team
-One-on-one training with a MDreferralPRO support team member
-Professional exchange of knowledge through focused discussions
Listen here
as Hailey Doremus, MDReferralPRO Customer Support Manager explains why you should attend this inaugural event in Fairhope, AL on October 18-20, 2017.