Medical Referral Growth Summit

By MDreferralPRO
Pensacola, Florida    October 4 – 5, 2018
---
MDreferralPRO is excited to announce the return of their annual Medical Referral Growth Summit, this year being held in Pensacola, Florida on October 4-5, 2018. Join the acclaimed networking event for fall-themed professional fun, filled with plenty of "tricks" of the trade, and "treats" for you to bring back to your practices.
The event is designed to offer practice liaisons and fellow event attendees the skills and knowledge necessary to run a successful medical business. Each day during the conference, industry leaders will be sharing advice, tips and best practices for transforming your specialty practice into a profitable, well-run establishment.
Whether your goal for the event is to learn new information, share ideas or simply listen to what the keynote speakers have to say, the MDreferralPRO team is confident you will be inspired by the wisdom being shared.
Don't let your practice be "haunted" by easy to make mistakes! Register today and join the other "ghouls and goblins" of the Medical industry for this exciting, educational, and downright fun event!
FEATURED SPEAKERS: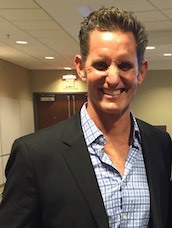 The Power of Personalization in Business Development – Scott Christmas, Senior Sales Representative at Depuy Synthes Spine, a Johnson & Johnson Company and Found of Runner Girl Apparel Co.
Scott has over 20 years experience in the Medical Sales Industry. His goal-oriented and naturally engaging attitude have served him well both professionally and personally–a survivor of 2 plane crashes and a triathlete. Combining his sales experience and athleticism, Scott recently founded a fitness clothing line—Runner Girl Apparel Co. He is an advocate for raising awareness for blood donations and Brain Cancer awareness. In his spare time, he enjoys spending time with his children, running and competing in triathlons.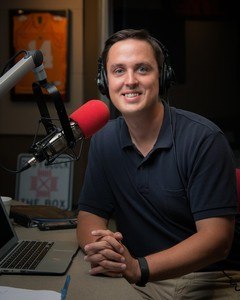 Winning Regardless of Outcome – Chad Withrow, On-Air Personality, Cumulus Radio, Nashville
Chad Withrow is a host of the "Midday 180" on 104.5 The Zone in Nashville which has been nationally recognized as one of the best sports talk radio shows in America. The show is both critically popular and one of the highest rated shows in the country. Chad has also emerged as the voice of high school football in the state of Tennessee as he has spent the last 8 years calling state championship games on television. In 2016, he founded TNHighSchoolFootball.com which has emerged as the top source of high school football news in the state. Chad is a native of Mt. Juliet, Tennessee (a suburb of Nashville) and is a graduate of the University of Tennessee.
ADDITIONAL PRESENTATIONS:

Your Guide to Carving your Niche-Melanie McBrearty, Wild Rabbit Press, LLC
Retailers aren't the only ones who need to pay attention to their branding to attract and retain customers. Branding within the healthcare industry is foremost for relationship building, instilling trust and retaining top talent. As an extension of the brand, learn to separate yourself from others, establish your reputation as a promise-keeper, and position your practice as a resource to the healthcare community and to consumers. Learn tips to ensure your practice is delivering a clear consistent message about the practice through common marketing outlets- marketing materials, search platforms, digital advertising, social media, etc.

Navigating a Complex and Compliant Environment without the Scare – R. Bricken McKenzie, IV, FACHE, FACMPE & Founder of AdvisorsMD
Learn how to navigate the evolving landscape of healthcare marketing regulations through employee engagement.  Learn to empower employees so they own their role in protecting the practice from risks through education and incentives. Review recent changes to Stark Law and the challenges it poses for healthcare marketers.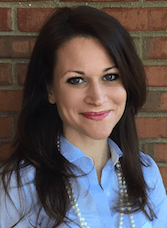 Years ago, new patients were acquired from physician referrals and word of mouth marketing. Today, the patient acquisition is much more complex. In this session, you will hear how a healthcare practice is exploring non-traditional ways to generate business without compromising patient care. Learn techniques to build credibility and leverage your practice through valuable content without breaking the bank.  As patients continue to take a more consumer-oriented approach to their health, collaborating with both consumers and referral sources to contribute to your marketing initiatives is vital.

Tricks & Treats for Successful Business Development – Laura Sturdivant, Business Development and Facilities Support Manager at Dallas Nephrology Associates

Are you productive? Or, are you busy? This presentation will highlight how to distinguish yourself between sales and business development. As the bridge between referring and rendering entities, are you translating your leadership's strategy for success? Learn to focus on those clients who actually matter to your practice rather than digging your head in unwanted ones. The referral pipeline depends on everyone owning their part of the success or failure…are you making the right kind of visits?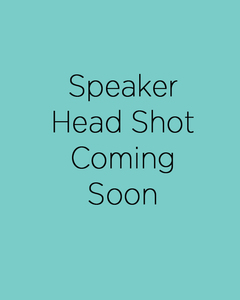 Professional Development – Jenny Bramlett, Dale Carnegie of the Emerald Coast
Jenny Avery Bramblett attended the University of South Alabama where she majored in Human Resource Management. Upon graduation, Jenny spent the next several years in the pharmaceutical industry while simultaneously studying and working to become a Certified Dale Carnegie Instructor. Her work experience includes Organon Pharmaceuticals, Johnson and Johnson Pharmaceuticals, Atherotech, and a 20-year affiliation with Dale Carnegie Training as a Dale Carnegie Trainer and Consultant. While attending the University of South Alabama Jenny was a Jag cheerleader and a member of Phi Mu Fraternity where she served as Vice President and President. Jenny and her family are members of the Fairhope Alabama community where she serves on the Board of Directors of The Exceptional Foundation of the Gulf Coast, the development council of the University of South Alabama Children's and Women's Hospital, a member of First Baptist Fairhope and serves as a member of National Charity Leauge with her daughters, Avery and Virginia Dru. Jenny is married to Andru Bramblett and they have three children Avery, Virginia Dru and John Bradford.
PANEL DISCUSSION:
Meet Your Targets
Hear from seasoned administrators, physicians and physician liaisons about what makes for a substantial referral relationship. Learn how to optimize yourself and your organization to grow through shared goals.  Listen to best practices and success stories from those in the trenches. 

Nichelle Sublett, Physician Liaison for Atrium Health
Bio details coming soon!

Dr. John Doremus is an Alabama board-certified diagnostic radiologist specializing in musculoskeletal radiology. He completed his undergraduate degree and attended medical school at the University of Florida. He then completed residency as chief resident at the University of Alabama at Birmingham. He has been in private practice with Alabama Coastal Radiology for nearly 12 years.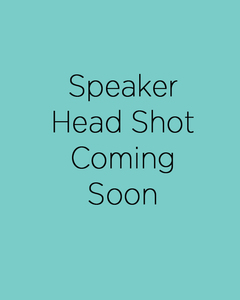 Bio details coming soon!
BREAKOUT SESSIONS:
MDreferralPRO Advanced Analytics Training
All sessions are interactive training sessions lead by the MDreferralPRO team. This is a BYOD event…Bring Your Own Device. Whether you are a novice or a veteran user, training will address how to identify top referral sources and manage a visit schedule for optimum consistency, how to streamline data imports to minimize Level 1 data manipulation and review standardized MDreferralPRO formulas and the impact on data analytics (understanding the % change within the various charts).  Additionally, attendees will have the opportunity to create custom charts/graphs and page layouts within their accounts for data analysis. Attendees will have the opportunity to work one-on-one with a staff member.